This stunning arrangement lives up to its name, arriving in a grand and sophisticated style that is sure to leave a lasting impression. Boasting a delightful color scheme of pink, white, yellow, and green, this bouquet is a beautiful way to express your love and appreciation for that special someone[...]
Add To Cart
Add 8 Balloons for $42.95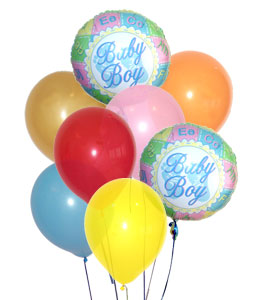 This stunning arrangement lives up to its name, arriving in a grand and sophisticated style that is sure to leave a lasting impression. Boasting a delightful color scheme of pink, white, yellow, and green, this bouquet is a beautiful way to express your love and appreciation for that special someone[...]
This stunning arrangement lives up to its name, arriving in a grand and sophisticated style that is sure to leave a lasting impression. Boasting a delightful color scheme of pink, white, yellow, and green, this bouquet is a beautiful way to express your love and appreciation for that special someone[...]
This stunning arrangement lives up to its name, arriving in a grand and sophisticated style that is sure to leave a lasting impression. Boasting a delightful color scheme of pink, white, yellow, and green, this bouquet is a beautiful way to express your love and appreciation for that special someone. It is the ultimate symbol of devotion, loyalty, and all the intense emotions that come with being in love.

Featuring an array of exquisite flowers such as white Asiatic lilies, vibrant pink roses, cushion spray chrysanthemums, and alstroemeria, this bouquet is truly a masterpiece. The white Asiatic lilies hold a special meaning, representing love and affection in a beautiful way. Pink roses are a classic way to express gratitude and appreciation, while cushion spray chrysanthemums convey feelings of happiness, love, joy, and longevity. Alstroemeria is a unique and meaningful addition, symbolizing wealth and prosperity, devotion, and friendship.

Although this bouquet is an excellent choice for expressing love to your partner, it's also ideal for a variety of other occasions. Whether you're celebrating a birthday, anniversary, wedding, or extending condolences during tough times, this bouquet is a thoughtful and beautiful gift.

Our skilled florists meticulously select and arrange each flower in this stunning display, ensuring that it arrives at your doorstep in perfect condition. With same-day delivery available in Canada and the United States, showing someone how much you care has never been easier.
Item No. T55-2A
Price: $84.95