Flowers are a powerful way to express emotions that words often fail to convey. They have a unique ability to communicate feelings of love, care, warmth, and happiness without any written language. If you're looking to express your emotions precisely and deeply, the Carnation Vase is the perfect gif[...]
Add To Cart
Add 8 Balloons for $42.95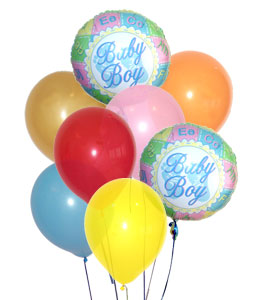 Flowers are a powerful way to express emotions that words often fail to convey. They have a unique ability to communicate feelings of love, care, warmth, and happiness without any written language. If you're looking to express your emotions precisely and deeply, the Carnation Vase is the perfect gif[...]
Flowers are a powerful way to express emotions that words often fail to convey. They have a unique ability to communicate feelings of love, care, warmth, and happiness without any written language. If you're looking to express your emotions precisely and deeply, the Carnation Vase is the perfect gif[...]
Flowers are a powerful way to express emotions that words often fail to convey. They have a unique ability to communicate feelings of love, care, warmth, and happiness without any written language. If you're looking to express your emotions precisely and deeply, the Carnation Vase is the perfect gift for your loved one's special occasion.

This vase features a rare and beautiful combination of bright and colorful standard and spray carnations that are sure to catch the eye. Each flower is carefully hand-picked from our gardens to ensure its freshness and vibrancy. The blooms are contrasted with seasonal greens, making each flower stand out on its own. The transparent, water-filled glass vase adds to the arrangement's visual appeal, making it a heartwarming gift for any happy occasion.

The Carnation Vase is ideal for presenting on birthdays, wedding anniversaries, work anniversaries, Friendship Day, or as a thank-you gift to show your gratitude. You can make it even more exciting by pairing it with balloons for a birthday celebration or a box of assorted dark chocolates for Valentine's Day.

If you're in the US or Canada, you can order the Carnation Vase from our local florists and take advantage of our same-day delivery service. Simply provide us with your address details, and we'll deliver the Carnation Vase to your doorstep in a timely and fresh manner.
Item No. F1-214
Price: $64.95