Are you on the hunt for a gift that is both sincere and effortless? Look no further than Teleflora's Amazing Daisy! Despite its unassuming appearance, this stunning bouquet is guaranteed to leave your loved one breathless.

Comprised of a unique blend of roses, daisy spray chrysanthemums, soli[...]
Add To Cart
Add 8 Balloons for $42.95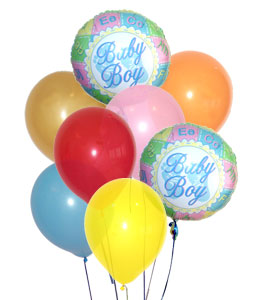 Are you on the hunt for a gift that is both sincere and effortless? Look no further than Teleflora's Amazing Daisy! Despite its unassuming appearance, this stunning bouquet is guaranteed to leave your loved one breathless.

Comprised of a unique blend of roses, daisy spray chrysanthemums, soli[...]
Are you on the hunt for a gift that is both sincere and effortless? Look no further than Teleflora's Amazing Daisy! Despite its unassuming appearance, this stunning bouquet is guaranteed to leave your loved one breathless.

Comprised of a unique blend of roses, daisy spray chrysanthemums, soli[...]
Are you on the hunt for a gift that is both sincere and effortless? Look no further than Teleflora's Amazing Daisy! Despite its unassuming appearance, this stunning bouquet is guaranteed to leave your loved one breathless.

Comprised of a unique blend of roses, daisy spray chrysanthemums, solidago, and pittosporum, this bouquet is a true masterpiece. The fresh yellow roses and white daisy chrysanthemums are meticulously arranged to create a breathtaking display of white and yellow beauty. Spray roses in similar shades, as well as solidago and pittosporum, are added to create a bouquet that is both sophisticated and stylish. The whole ensemble is presented in an exquisite crystal vase, enhancing its overall charm.

Whether you're commemorating an anniversary, a birthday, or simply expressing your love and appreciation to a friend or family member, Teleflora's Amazing Daisy is the perfect way to do so. The fresh yellow roses embody friendship and gratitude, while the chrysanthemum represents optimism and good fortune. Solidago symbolizes strong bonds, while pittosporum adds a touch of delicacy to the arrangement.

Pre-order your Teleflora's Amazing Daisy bouquet from our local florists in Canada and the United States, or choose same-day delivery for an exceptionally special surprise.
Item No. T32-1A
Price: $74.95