If you have a deep appreciation for nature, then you know that nothing compares to the beauty of fragrant and graceful flowers. The Angelique Bouquet is the perfect match for those who share this sentiment. Its intricate beauty is guaranteed to bring joy to anyone who receives it.

What sets t[...]
Add To Cart
Add 8 Balloons for $42.95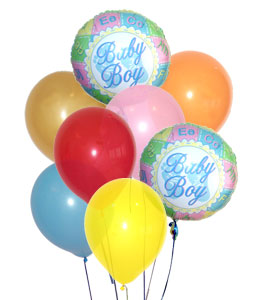 If you have a deep appreciation for nature, then you know that nothing compares to the beauty of fragrant and graceful flowers. The Angelique Bouquet is the perfect match for those who share this sentiment. Its intricate beauty is guaranteed to bring joy to anyone who receives it.

What sets t[...]
If you have a deep appreciation for nature, then you know that nothing compares to the beauty of fragrant and graceful flowers. The Angelique Bouquet is the perfect match for those who share this sentiment. Its intricate beauty is guaranteed to bring joy to anyone who receives it.

What sets t[...]
If you have a deep appreciation for nature, then you know that nothing compares to the beauty of fragrant and graceful flowers. The Angelique Bouquet is the perfect match for those who share this sentiment. Its intricate beauty is guaranteed to bring joy to anyone who receives it.

What sets this bouquet apart is its angelic aura and touch of class, which inspire passion, love, and honor. If you have someone in your life who has stood the test of time and whom you love unconditionally, the Angelique Bouquet is the ideal way to express your feelings.

This bouquet not only makes a wonderful gift but also adds stunning home decor. Imagine starting your day with fresh, dewy flowers on your breakfast table and letting their radiance infuse your day with positivity.

The Angelique Bouquet features heavenly purple flowers with cream accents, including light purple monte casino asters and royal purple double lisianthus, complemented by ravishing cream roses. The enchanting leafy greens surrounding the flowers add to the bouquet's allure.

Presented in a clear square glass vase and tied with a tawny, wired taffeta ribbon, the Angelique Bouquet is arranged by our talented florists to resemble happy angels embracing each other, preserving their freshness and beauty.

This charming bouquet is available at all our local florist stores nationwide, with same-day delivery options for your convenience.
Item No. C17-4842
Price: $74.95