Are you planning a grand romantic proposal? Is your significant other feeling a bit low lately?

Our Dramatic Effects Bouquet is the ideal choice for such a momentous occasion. It strikes the perfect balance of love and emotion with its stunning selection of sensual flowers.

Wh[...]
Add To Cart
Add 8 Balloons for $42.95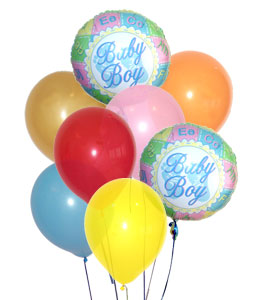 Are you planning a grand romantic proposal? Is your significant other feeling a bit low lately?

Our Dramatic Effects Bouquet is the ideal choice for such a momentous occasion. It strikes the perfect balance of love and emotion with its stunning selection of sensual flowers.

Wh[...]
Are you planning a grand romantic proposal? Is your significant other feeling a bit low lately?

Our Dramatic Effects Bouquet is the ideal choice for such a momentous occasion. It strikes the perfect balance of love and emotion with its stunning selection of sensual flowers.

Wh[...]
Are you planning a grand romantic proposal? Is your significant other feeling a bit low lately?

Our Dramatic Effects Bouquet is the ideal choice for such a momentous occasion. It strikes the perfect balance of love and emotion with its stunning selection of sensual flowers.

What makes it stand out? This floral arrangement goes above and beyond the usual love offerings by featuring bold burgundy carnations, purple button poms, and pristine white Peruvian Lilies, all accompanied by snapdragons. And let's not forget the rich swirls of red roses that take center stage. This is definitely not your average bunch of red roses!

But what do these flowers symbolize? Red roses have been a symbol of true love for centuries, while the purple hues of carnations and button poms amplify this gesture by expressing your deep, passionate romance. The snapdragons, on the other hand, are a token of gratitude for the presence of this person in your life. It is a complete package of well-versed symbols that convey your love for your significant other.

Even if your loved one isn't fluent in the language of flowers, they will appreciate this thoughtful gesture. It is a wonderful choice for a date night, birthday gift, proposal, or anniversary celebration.

Our local florists see this bouquet as a perfect fit for those quirky, dramatic couples out there. If that sounds like you and your partner, surprise them with this stunning ensemble. It is a beautiful way to show them how much you care and take your relationship to the next level.

Need to order quickly? No problem! Our local florists are scattered throughout the United States and some Canadian regions, and they offer same-day delivery for anyone who calls before 1 pm.
Item No. C15-5176
Price: $79.95