Losing someone dear to you is an indescribable feeling of grief. It could be a cherished family member, a close friend, or even a significant other. Coping with the aftermath of loss can be overwhelming, leaving you feeling helpless and disoriented.

During these difficult times, flowers have [...]
Add To Cart
Add 8 Balloons for $42.95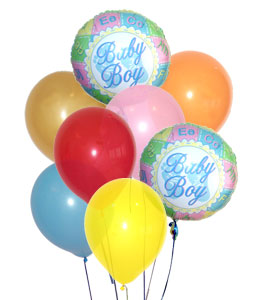 Losing someone dear to you is an indescribable feeling of grief. It could be a cherished family member, a close friend, or even a significant other. Coping with the aftermath of loss can be overwhelming, leaving you feeling helpless and disoriented.

During these difficult times, flowers have [...]
Losing someone dear to you is an indescribable feeling of grief. It could be a cherished family member, a close friend, or even a significant other. Coping with the aftermath of loss can be overwhelming, leaving you feeling helpless and disoriented.

During these difficult times, flowers have [...]
Losing someone dear to you is an indescribable feeling of grief. It could be a cherished family member, a close friend, or even a significant other. Coping with the aftermath of loss can be overwhelming, leaving you feeling helpless and disoriented.

During these difficult times, flowers have the power to soothe your aching heart.

Flowers are nature's most beautiful creation. Their sweet fragrance and stunning appearance can provide comfort and solace to those in need.

For this reason, red roses are the perfect choice to ease your sorrow.

Red roses are magnificent, elegant, and equally comforting, making them an ideal choice for a sympathy bouquet.

Our 'Red Rose' bouquet is thoughtfully arranged to console anyone who has lost a loved one.

The bouquet features a dozen stunning red roses, beautifully arranged amidst lush greenery. The entire arrangement is placed in a clear vase, allowing you to appreciate the flowers' natural beauty.

The contrast of the red flowers against the green foliage gives this bouquet its unique charm.

If you want to express your condolences to someone who has recently lost someone special, such as a colleague who lost their mother to a terminal illness or a friend who went through a breakup, this bouquet will undoubtedly bring comfort to their hearts and souls.

At Local Florist Delivery, we offer same-day delivery, so even if you forget to send a condolence message on time, you can rest assured that we have got your back!
Item No. E2-4305
Price: $89.95