The Soft Serenade Rose Bouquet is an ideal present for any event, be it a birthday, anniversary, graduation, office gathering, thank-you gift, or a gesture of goodwill to a loved one who is feeling unwell. Despite its soft and subtle tones, this stunning selection of fresh flowers exudes liveliness [...]
Add To Cart
Add 8 Balloons for $42.95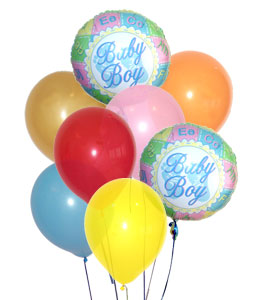 The Soft Serenade Rose Bouquet is an ideal present for any event, be it a birthday, anniversary, graduation, office gathering, thank-you gift, or a gesture of goodwill to a loved one who is feeling unwell. Despite its soft and subtle tones, this stunning selection of fresh flowers exudes liveliness [...]
The Soft Serenade Rose Bouquet is an ideal present for any event, be it a birthday, anniversary, graduation, office gathering, thank-you gift, or a gesture of goodwill to a loved one who is feeling unwell. Despite its soft and subtle tones, this stunning selection of fresh flowers exudes liveliness [...]
The Soft Serenade Rose Bouquet is an ideal present for any event, be it a birthday, anniversary, graduation, office gathering, thank-you gift, or a gesture of goodwill to a loved one who is feeling unwell. Despite its soft and subtle tones, this stunning selection of fresh flowers exudes liveliness and cheerfulness. The use of roses in this exquisite collection conveys eternal love and unspoken emotions for your dear one, while the warm colors and overall gentle touch make it suitable for a variety of occasions.

This beautiful assortment of floral gems combines sophistication from light pink roses, tenderness and cheerfulness from brilliant yellow spray roses, delicacy from white hypericum berries and limonium, and exuberance and vibrancy from lush greens placed intermittently all around the bunch of pristine blooms. This elegant and delightful flower arrangement is placed in a clear glass bubble vase, and it will astonish the recipient with its stylish gracefulness.

Light pink roses express your authentic love and admiration for your beloved, while yellow roses convey joy and cheerfulness. White hypericum berries represent prosperity as they are frequently used for healing purposes, while limonium symbolizes the recipient's perfection and virtue, in addition to signifying your respect for their gracious personality.

Whether you want to order a Soft Serenade Rose Bouquet for same-day delivery or book one in advance for a fresh delivery on a later date, our local florists in the United States and Canada are honored to offer this calming and thoughtful gift that will fill the recipient with peace and serenity.
Item No. E8-4816
Price: $99.95