Are you searching for a way to infuse some passion and desire into your special occasion? Look no further than our Sweet Splendor Bouquet. This stunning arrangement is the perfect way to express your emotions and showcase the deep feelings that have made your journey a success. Whether you're sendin[...]
Add To Cart
Add 8 Balloons for $42.95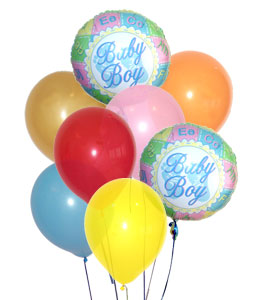 Are you searching for a way to infuse some passion and desire into your special occasion? Look no further than our Sweet Splendor Bouquet. This stunning arrangement is the perfect way to express your emotions and showcase the deep feelings that have made your journey a success. Whether you're sendin[...]
Are you searching for a way to infuse some passion and desire into your special occasion? Look no further than our Sweet Splendor Bouquet. This stunning arrangement is the perfect way to express your emotions and showcase the deep feelings that have made your journey a success. Whether you're sendin[...]
Are you searching for a way to infuse some passion and desire into your special occasion? Look no further than our Sweet Splendor Bouquet. This stunning arrangement is the perfect way to express your emotions and showcase the deep feelings that have made your journey a success. Whether you're sending best wishes or simply looking to brighten someone's day, our Sweet Splendor Bouquet sets the perfect tone.

Make your anniversary truly unforgettable with our Sweet Splendor Bouquet. Whether you're surprising your significant other or sending a thoughtful gift to a couple, this bouquet is the ideal way to convey your message of love and make their day even more special.

Crafted by our talented local florist, this anniversary bouquet boasts exquisite orange spray roses, yellow mini carnations, and traditional white daisies nestled in verdant greens in a clear glass vase. The soft pastel colors of the flowers are the perfect shade to ignite the passion in your relationship and bring back loving memories. A designer plaid ribbon adds the perfect finishing touch, tying the colors of the flowers together around the neck of the vase in preparation for same day delivery.

Sending an anniversary bouquet has never been easier. Our local florists in the United States can book your Sweet Splendor Bouquet in advance or prepare a fresh arrangement to-order for same day delivery. Don't wait to bring passion and love to your special occasion - use our Sweet Splendor Bouquet to give new meaning to your love!
Item No. C4-4791
Price: $69.95