Express your gratitude and show someone they're on your mind with a stunning array of pink flowers. From deep carmine to lighter shades of mauve, this assortment is sure to impress. Our Thoughtful Expression bouquet is a feast for the senses, with a rich fragrance and bold red color that makes a sta[...]
Add To Cart
Add 8 Balloons for $42.95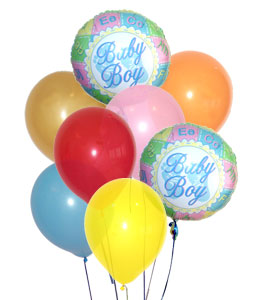 Express your gratitude and show someone they're on your mind with a stunning array of pink flowers. From deep carmine to lighter shades of mauve, this assortment is sure to impress. Our Thoughtful Expression bouquet is a feast for the senses, with a rich fragrance and bold red color that makes a sta[...]
Express your gratitude and show someone they're on your mind with a stunning array of pink flowers. From deep carmine to lighter shades of mauve, this assortment is sure to impress. Our Thoughtful Expression bouquet is a feast for the senses, with a rich fragrance and bold red color that makes a sta[...]
Express your gratitude and show someone they're on your mind with a stunning array of pink flowers. From deep carmine to lighter shades of mauve, this assortment is sure to impress. Our Thoughtful Expression bouquet is a feast for the senses, with a rich fragrance and bold red color that makes a statement wherever it's placed.

Featuring dark pink carnations and mini carnations to symbolize unconditional love, blood-red roses for true love, beauty, and passion, and Peruvian lilies for friendship, devotion, wealth, and prosperity, this bouquet is the epitome of elegance. Button poms in shades of lavender and purple add a fresh and vibrant effect, and the bouquet comes in a clear crystal vase for added sophistication.

This eye-catching bouquet is the perfect gift for a special woman in your life, to celebrate the birth of a daughter, or to congratulate a loved one on their birthday. Place it on a bedside table, dresser, or as a centerpiece on your dining table to captivate everyone's attention with the enchanting fragrance of roses and carnations.

Send your heartfelt wishes to friends, family, and loved ones with our Thoughtful Expressions bouquet. Our local florists in Canada and the United States will prepare a fresh bouquet and deliver it to you on the same day. Pre-book this dazzling flower vase in advance to ensure its availability.
Item No. C10-5180
Price: $69.95