Are you searching for a way to send your warmest wishes in a truly extraordinary manner? Look no further than our Well Done Bouquet - the ultimate way to infuse some much-needed positivity into the lives of your loved ones. Unlike conventional gifts such as chocolates or greeting cards, our vibrant [...]
Add To Cart
Add 8 Balloons for $42.95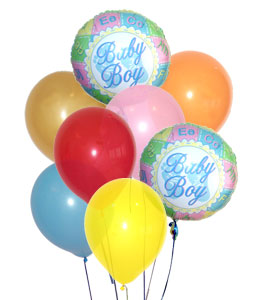 Are you searching for a way to send your warmest wishes in a truly extraordinary manner? Look no further than our Well Done Bouquet - the ultimate way to infuse some much-needed positivity into the lives of your loved ones. Unlike conventional gifts such as chocolates or greeting cards, our vibrant [...]
Are you searching for a way to send your warmest wishes in a truly extraordinary manner? Look no further than our Well Done Bouquet - the ultimate way to infuse some much-needed positivity into the lives of your loved ones. Unlike conventional gifts such as chocolates or greeting cards, our vibrant [...]
Are you searching for a way to send your warmest wishes in a truly extraordinary manner? Look no further than our Well Done Bouquet - the ultimate way to infuse some much-needed positivity into the lives of your loved ones. Unlike conventional gifts such as chocolates or greeting cards, our vibrant bouquet is certain to make a lasting impression and stand out from the crowd.

Our Well Done Bouquet features a breathtaking array of flowers, including delicate light pink roses, cheerful bright yellow Asiatic lilies, verdant green Fuji chrysanthemums, and charming pink Peruvian lilies. It is the perfect gift for any special occasion, whether you want to lift the spirits of a friend who's feeling down or celebrate a joyful event.

Not only is our Well Done Bouquet visually stunning and elegant, but it also carries a heartfelt message that's sure to touch the heart of anyone who receives it. Each bouquet is carefully arranged by a local florist in a square-shaped glass vase, adding an extra touch of sophistication to an already spectacular piece.

With same-day delivery options available, you can send a beaming thank you to your recipient right away. Our mission is to bring smiles to the faces of your loved ones, and our Well Done Bouquet is the perfect way to do just that. So don't hesitate - brighten up someone's day and express your gratitude with our lively and vibrant bouquet today!
Item No. D9-4911
Price: $74.95